Online orders without commission, placed only for your restaurant.
No commission, orders placed directly on your restaurant's website.
Designed for restaurants by those who understand their needs.
We offer a set of online ordering tools, Digital Menu, as well as On-Site Ordering that help your establishment thrive in times of massive use of delivery platforms that often take most of your profit.
Our goal not is that you leave the big platforms, but that you use these big players as a tool to build customer loyalty by bringing them to your own platform.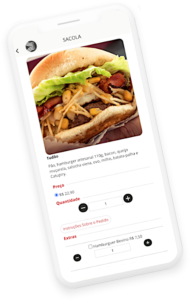 Online presence consulting
We help you to improve your business
Are you needing a system with EXCLUSIVE access for your business, where your customer can order with Delivery, Pickup or Dine-in options?

The Wombat Unity. understands you. Keep up with the movement already being made by big brands and grow your dedicated customer base, and best of all, you can do this without the infamous commissions. Here at Wombat Delivery the price is fixed and no commissions. Pay less and make more profit.
Show what you can offer in a more personal and intimate way to a huge number of hungry customers eager to taste your delicious food choices. These customers can place orders via their OWN DOMAIN (ex: www.meurestaurante.com.br/menu) using their computer or cell phone.

Start to retain customers coming from other platforms now!
Delivery, Pickup and Onsite Dining (Dine-in)
When ordering, you will be offered the delivery options that you define in the most convenient way for your business. The options offered are:
– Delivery,
– Pickup
– On-Site Meal (dine-in).
Make delivery your way.
On our website, your order is an order! We help you find the best option for your needs.
You can create promotions, coupons, enable or disable dishes, set dates for certain dishes, plus hundreds of customization options.
Custom mobile apps (optional)
Customize your customer's experience by allowing them to place orders through a unique app designed for your restaurant. You can opt for Android and iPhone (iOS) platforms. Your restaurant's unique apps feature the logo, Menu, Table Reservation, as well as receiving offers you create yourself.
On-site order without contact
The client simply scans a QrCode and goes directly to his digital menu. Our system offers flexible menus with photos of your menu, where your customer can access your complete menu without having to handle any printed material.
Do not worry. With Wombat Unity Delivery System. your establishment will be accessible on any type of device. Whether it's a Tablet, Android Cell Phone, Iphone Cell Phone, Computer, the system will run smoothly and adapted to these different devices.
It's very easy to create your menu
We here at the Wombat Unity Delivery System. we will set up EVERYTHING from your menu for you to start your online presence in a professional way, as it has to be. After getting everything up and running and ready for your customers to start placing orders, we'll train you so that you too know how to use the system's functions.
Create lasting connections with your customers.
Convert occasional clients coming from platforms you are probably already using today. Your customer base is the most important thing to make your business prosper.
Have your customers on your own platform.
REMEMBER that if tomorrow for some reason you are not on a platform or are unable to have your presence on these mega players, you will be disconnected and automatically cease to exist for the world of online orderers from the comfort of their homes today.

But on the other hand if these consumers who are in their homes today and would like to consume your amazing products and know your website and have already got used to your platform where you will be able to be closer to these customers. With a lower operating cost when working off large platforms, you can convert part of what you'll save by offering your own online ordering way, into benefits to your customers through better discounts and points program where they can convert the accumulated score on more orders.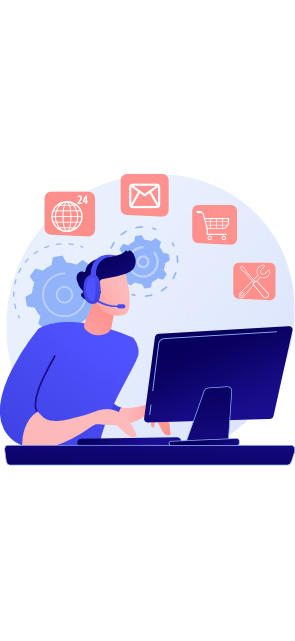 WE DON'T WANT YOU TO LEAVE THE OTHER PLATFORMS BUT USING IT TO GROW.
Let's work together
to develop a better experience between your business and your customers
MONTHLY
Online Orders

We Create Your Menu

Setup and Training

We take care of all the details and deliver the system ready to take orders immediately

Delivery within 7 days

Monthly payment by Credit Card, Bank Transfer…
ANNUAL
Online Orders

We Create Your Menu

Setup and Training

We take care of all the details and deliver the system ready to take orders immediately

Delivery within 7 days

Total value per store in the 12 x $39 annual plan on credit card
Sign up for our Newsletter
Get updates and news from the area.
How long will my system take to be ready do use?
After you send us your information, we will prepare your invoice for the plan you have chosen and as soon as we confirm your payment, we will make your system available within 5 working days. Applications for publishing depend on the approval and release of the platforms you choose (Google Play and Apple Store). After everything is approved on these platforms we need 7 working days to prepare your application.
Can I stop using it whenever I want? Is your system SAAS?
Our plans have no minimum or maximum duration. You can stop using it whenever you want. We are very flexible about our platform. We want to work together and we will give all our attention to have a lasting relationship. Our philosophy is to grow together with our customers and we strongly believe in that.

Yes, we work with the SAAS format, which means that the system is hosted on our servers and provided as a service to our customers. The great advantage of this is that we are taking care of everything so that the service is always online and working well.
Yes, you can and should use your own domain, as this will help you to be immune to digital weather, such as being excluded from some booking platform, having your profile on social networks damaged for some reason. Having your own domain is like having your own headquarters, your company will always be at that address.
How much should I pay for Google Play and Apple Store?
To get your Android app on Google Play, Google charges you $25, this fee is one-time pay and to get your app on the Apple Store, Apple charges you a fee. of 99 dollars per year.
REMEMBER THAT THESE AMOUNTS ARE NOT CHARGED BY US, BUT BY THE OWN PLATFORMS.

The values will be paid directly to these companies.
If you chose the Annual plan, the total discounted annual amount will be divided by 12x. And if your chosen subscription was monthly, we will send you an invoice every month that you can pay by credit card, Debito, Boleto, for you to pay in the way that suits you.
Do I have to pay for hosting? Do you offer SSL Certificate?
No, you don't have to pay for hosting your domain. All our plans already include professional hosting so that the system works quickly and securely.
Yes, we offer a free security certificate (SSL) for your website.